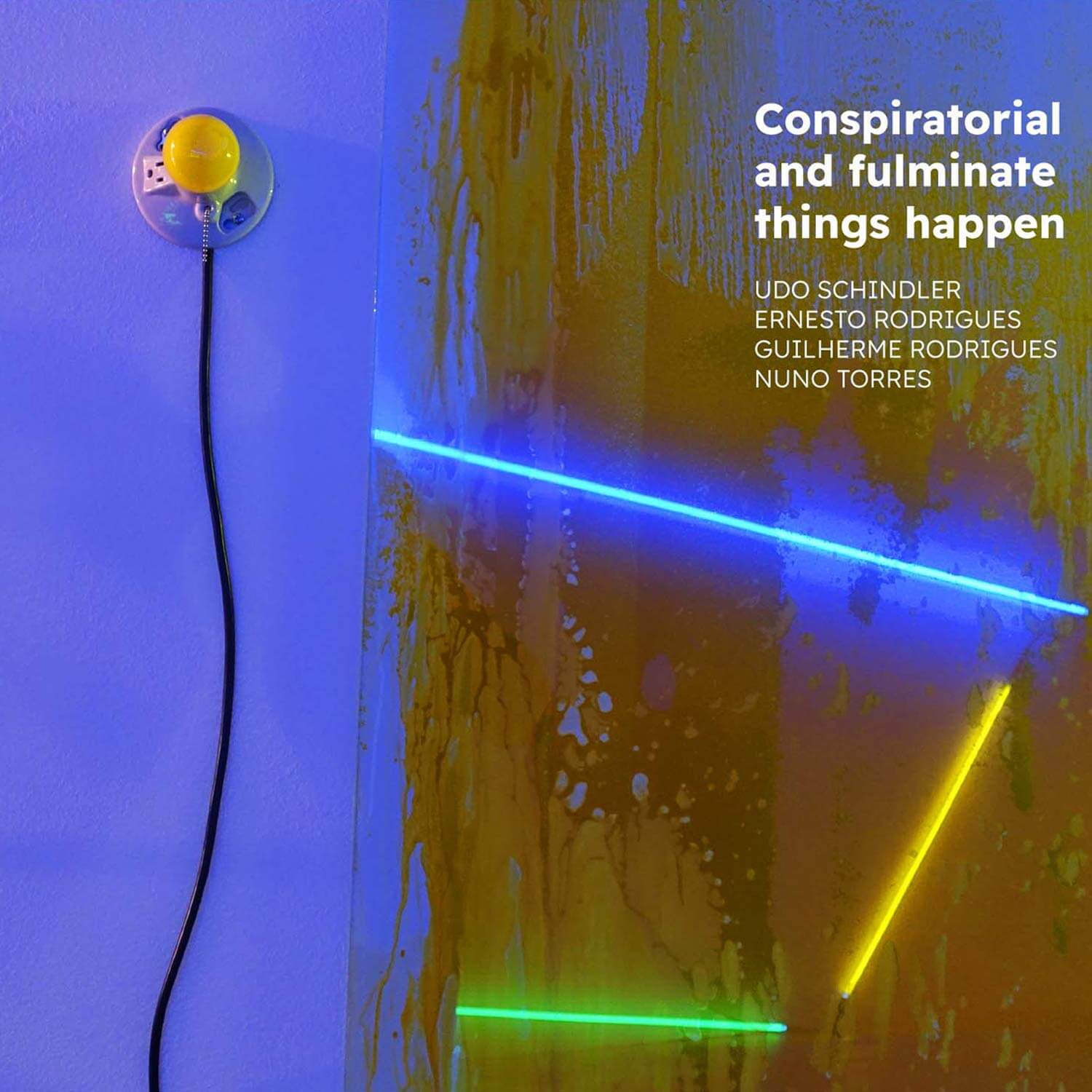 Udo Schindler & Ove Volquartz
conspiratorial and fulminate things happen
Creative Sources CS 776 CD
Udo Schindler	clarinets, alto saxophone
Ernesto Rodrigues	viola
Guilherme Rodrigues	violoncello
Nuno Torres	alto saxophone 
Conspiratorial things happen in the Kommandozentrale (live)
Memory Gardens 10:47
Don't Get Grow Old 13:04
Cosmopolitan Greetings 02:37
Sunflower Sutra 07:50
City Midnight Junk Strains 07:51
The titles of the music pieces are borrowed from the poetry of Allen Ginsberg (Lyrik.Poetry – The Essential Ginsberg 2015)
…
Syntax condensed, sound is solid.
Intense fragments of spoken idiom, best.
Consonants around vowels make sense.
Savor vowels, appreciate consonants.
Subject is seen by what she sees.
Others can measure their vision by what we see.
Candor ends paranoia.
Allen Ginsberg (1986)
The command centre (Kommandozentrale) in the MUCCA was formerly used to control all Munich street lighting, including the Christmas tree on Marienplatz (the city's main square). the MUCCA (Munich Center of Community Arts) is a temporary cultural location.
Look at the concert videos of the quartet by Michael Kurz
Schindler, Rodrigues, Rodrigues & Torres = S2Rplus Nov.11 2022 1st set
Schindler, Rodrigues, Rodrigues & Torres = S2Rplus Nov.11 2022 2nd set
——————–
thoughts spinning from paragraph to paragraph	03:08


bakunin jubilates		08:58


flying irritations of the plot	11:25


ceiling spotlights whirring	04:05


thomas mann is shocked	05:10


 marx jumps hesitantly	 	09:41
———————————————————-
conspiratorial and fulminate things happen
Conspiratorial things happen in the Kommandozentrale (live)